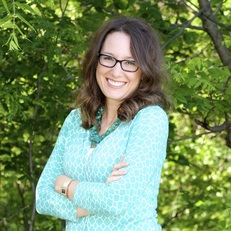 About Me-
In 1997 I began my career as a Social Worker working with children ages 5-18 who had complex mental health needs.  I served families who had children diagnosed as Severely Emotionally Disturbed (SED).  I then moved to a position 
working with at-risk pregnant and parenting teens.  I counseled teens and connected them with parenting, housing, educational, financial and mental health resources.  
For 14 years I provided individual, group, and classroom level counseling in schools.  Because I have experience in schools in addition to having a private practice, I'm able to understand how mental health diagnosis plays out in the classroom.  I love what I do and I'm lucky to be able to blend my school counseling knowledge with private practice
.
Staying current on training and research in mental health is essential to my effectiveness as a therapist.  Throughout the year I attend workshops, read books and articles, and do coursework at home.  
When I'm not working you'll find me camping, reading, and taking walks with my family.
---
Credentials

Bachelor of Social Work, Kansas State University
Master of Social Work, University of Kansas
Licensed Master Social Worker, State of Kansas
Certificate in Integrative Mental Health
Independent Love and Logic ® Facilitator
---

My Office- I'm located at the corner of College and Nall in Leawood Fountain Plaza on the first floor.  
5401 College Blvd. Suite 111
Leawood, KS 66211
---

Payment- I accept FSA/HSA cards, cash, check, and credit cards.  I am also able to provide receipts for individuals desiring insurance reimbursement.  My rate is $120 per clinical hour.
---

How long will we be seeing each other?– I base it on your individual needs.  I do understand that therapy requires time, money, and effort and I respect your decision to trust me.
---